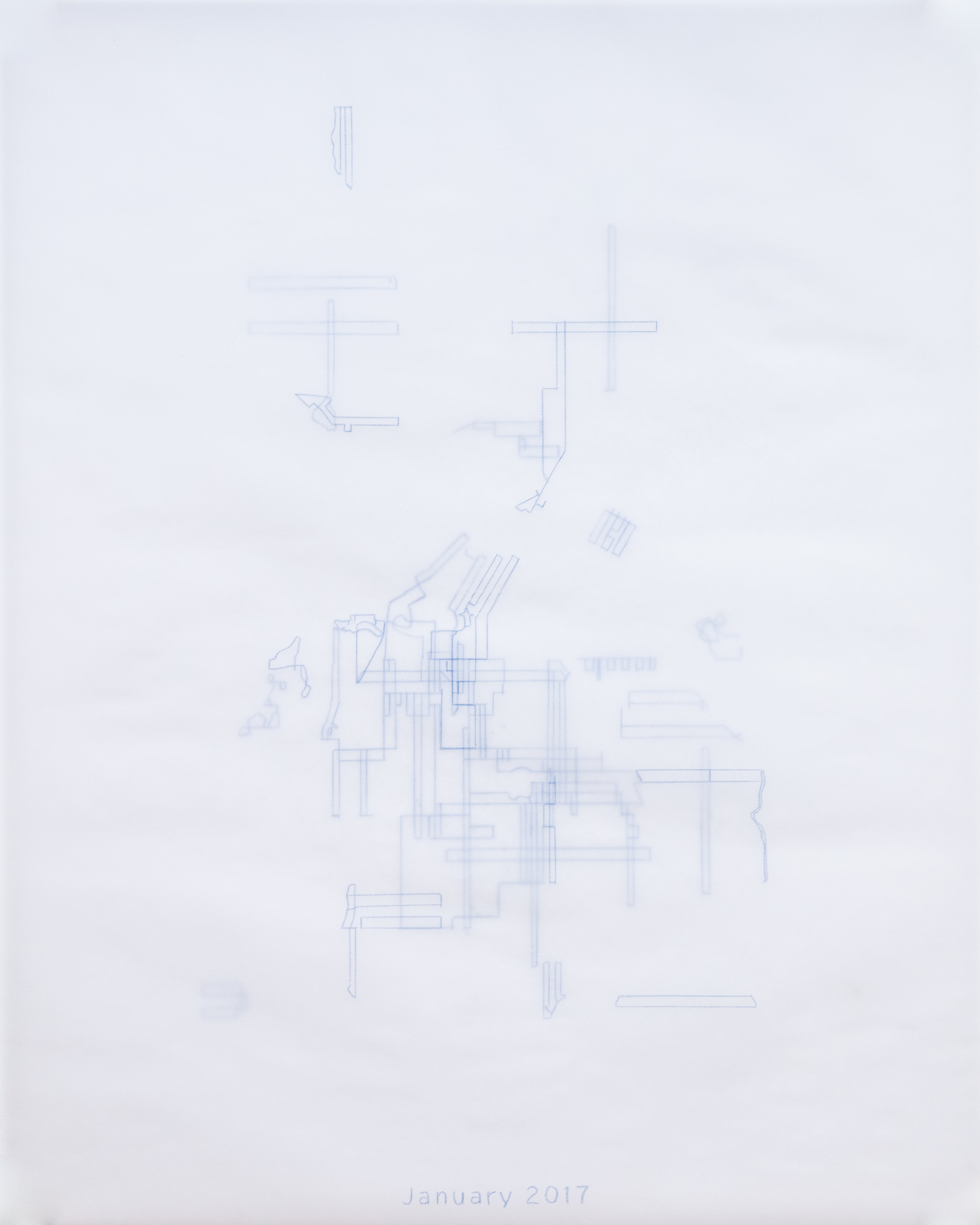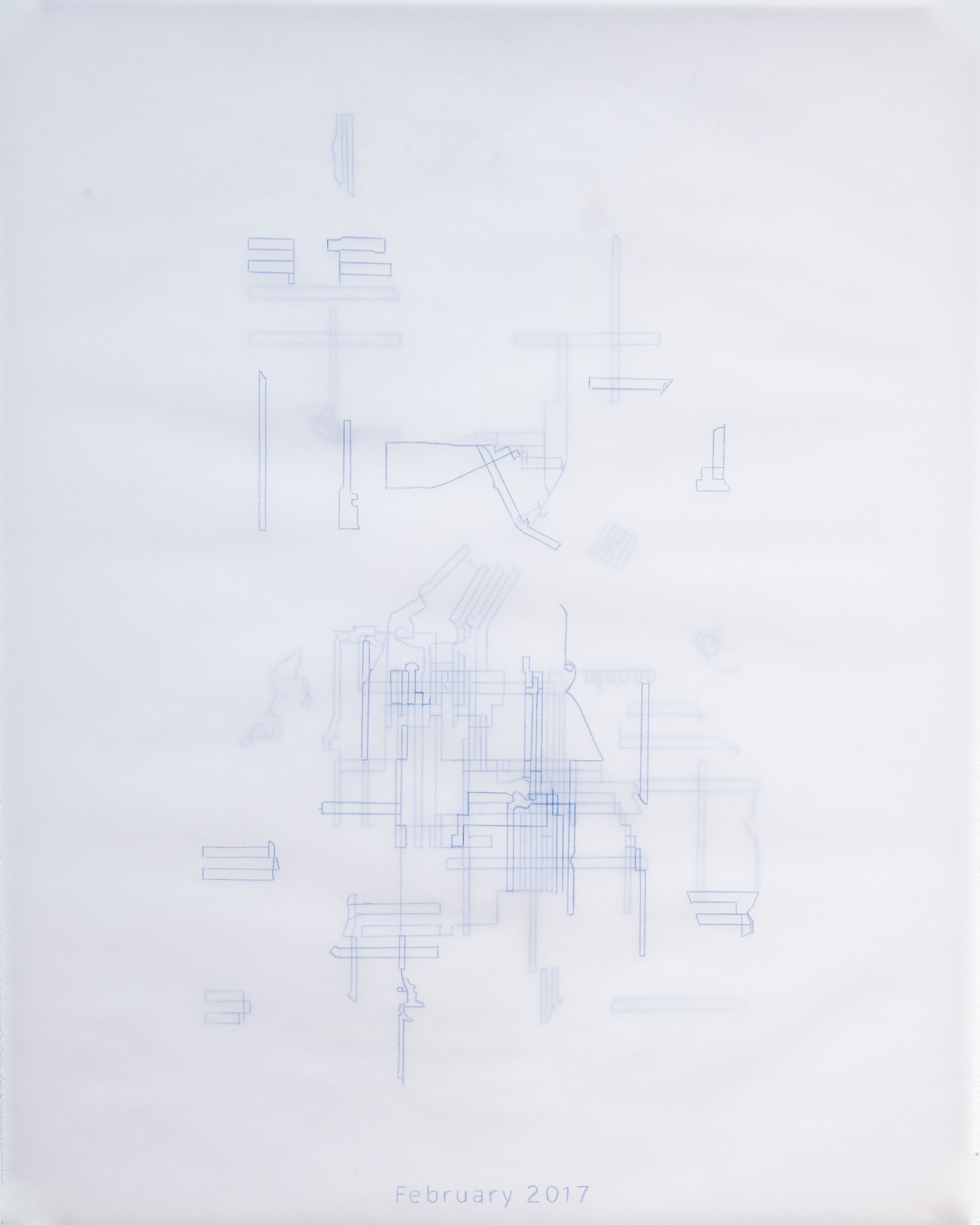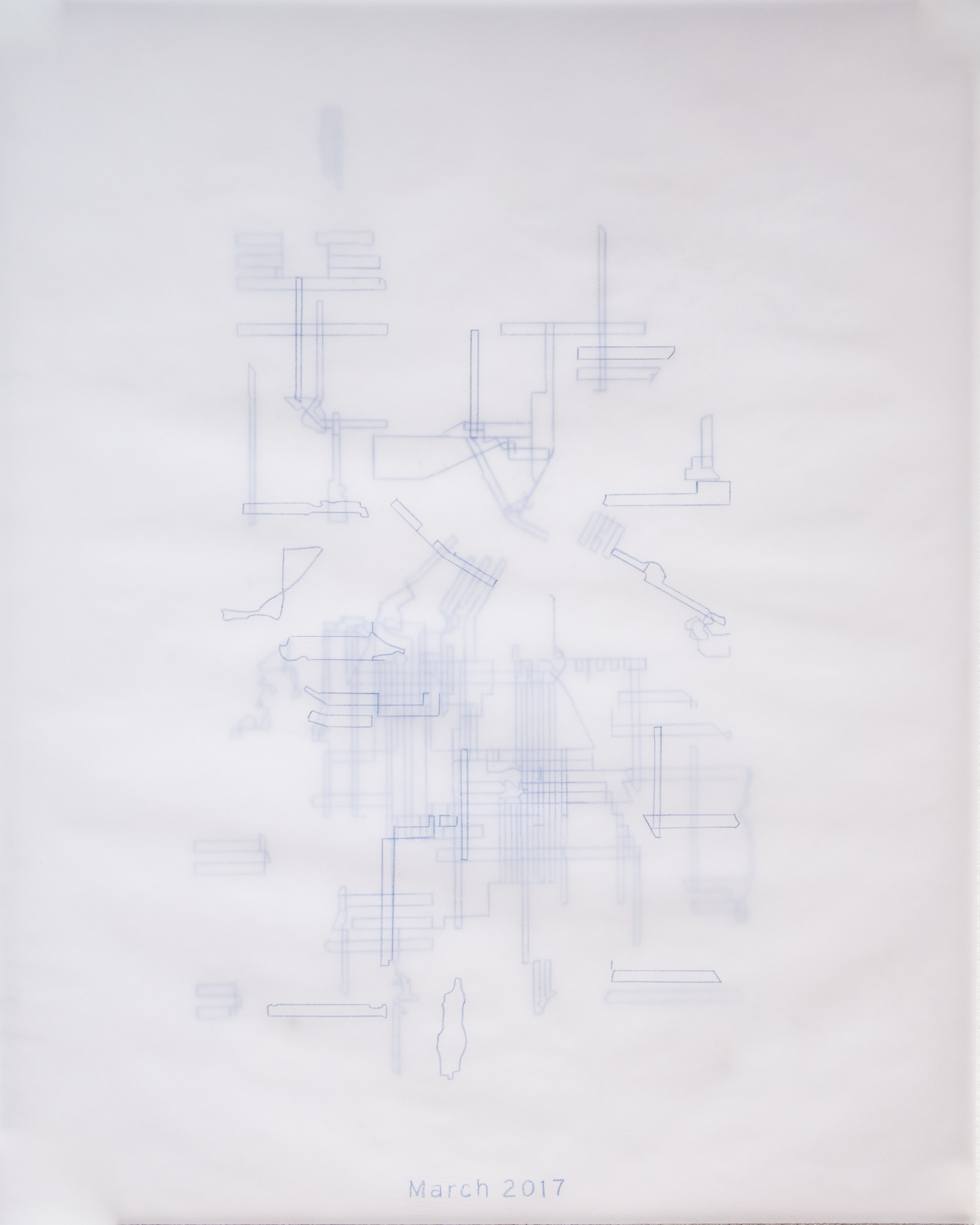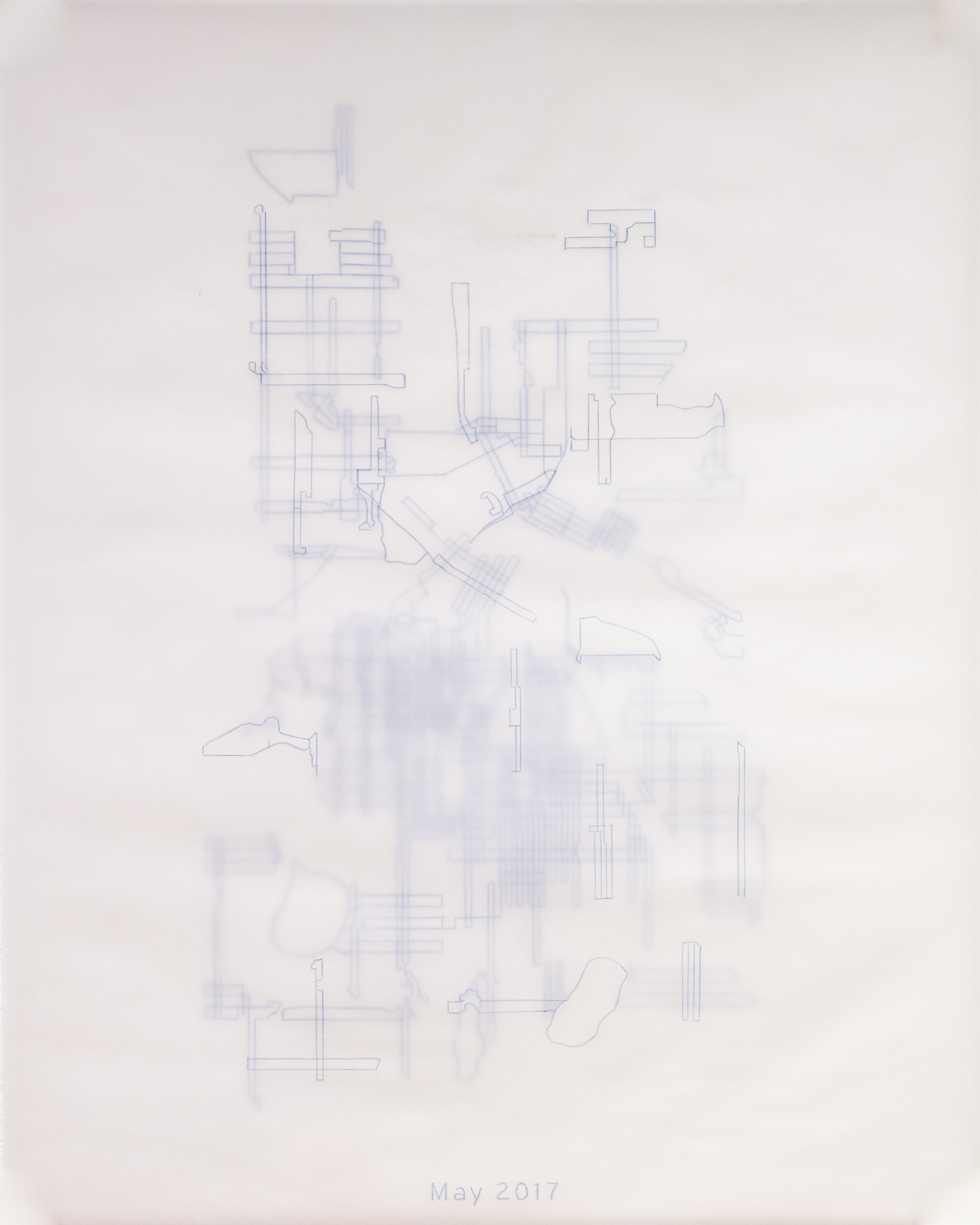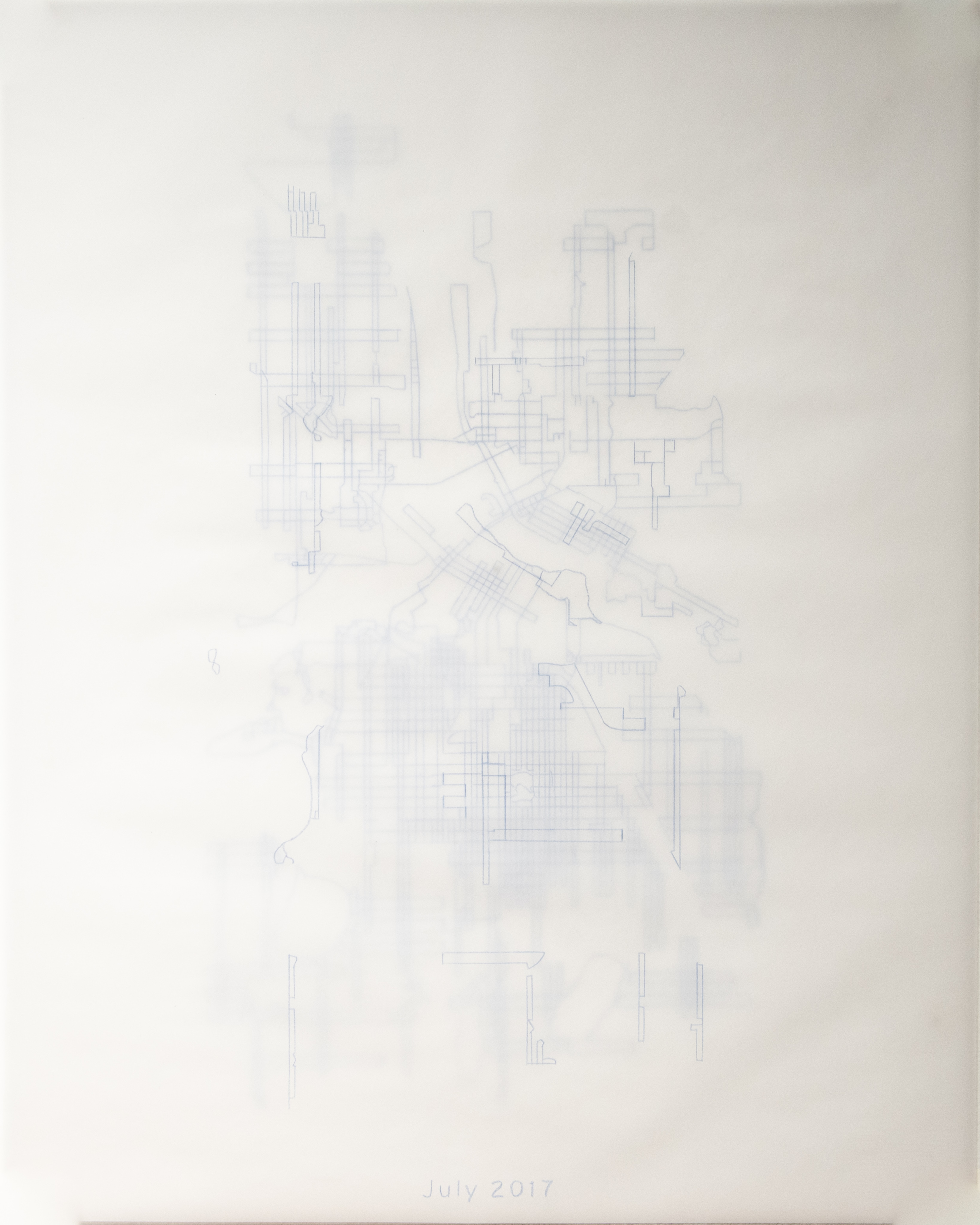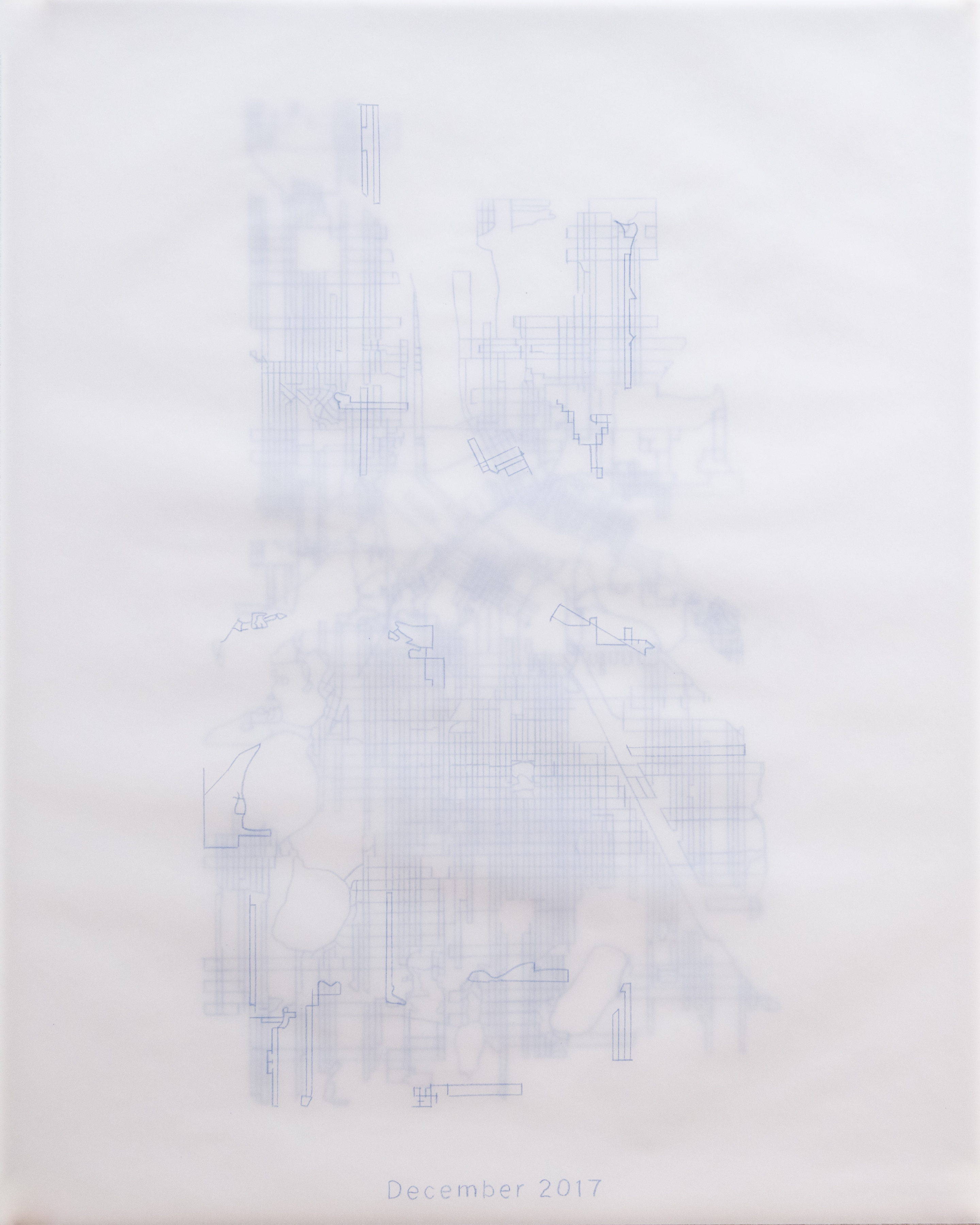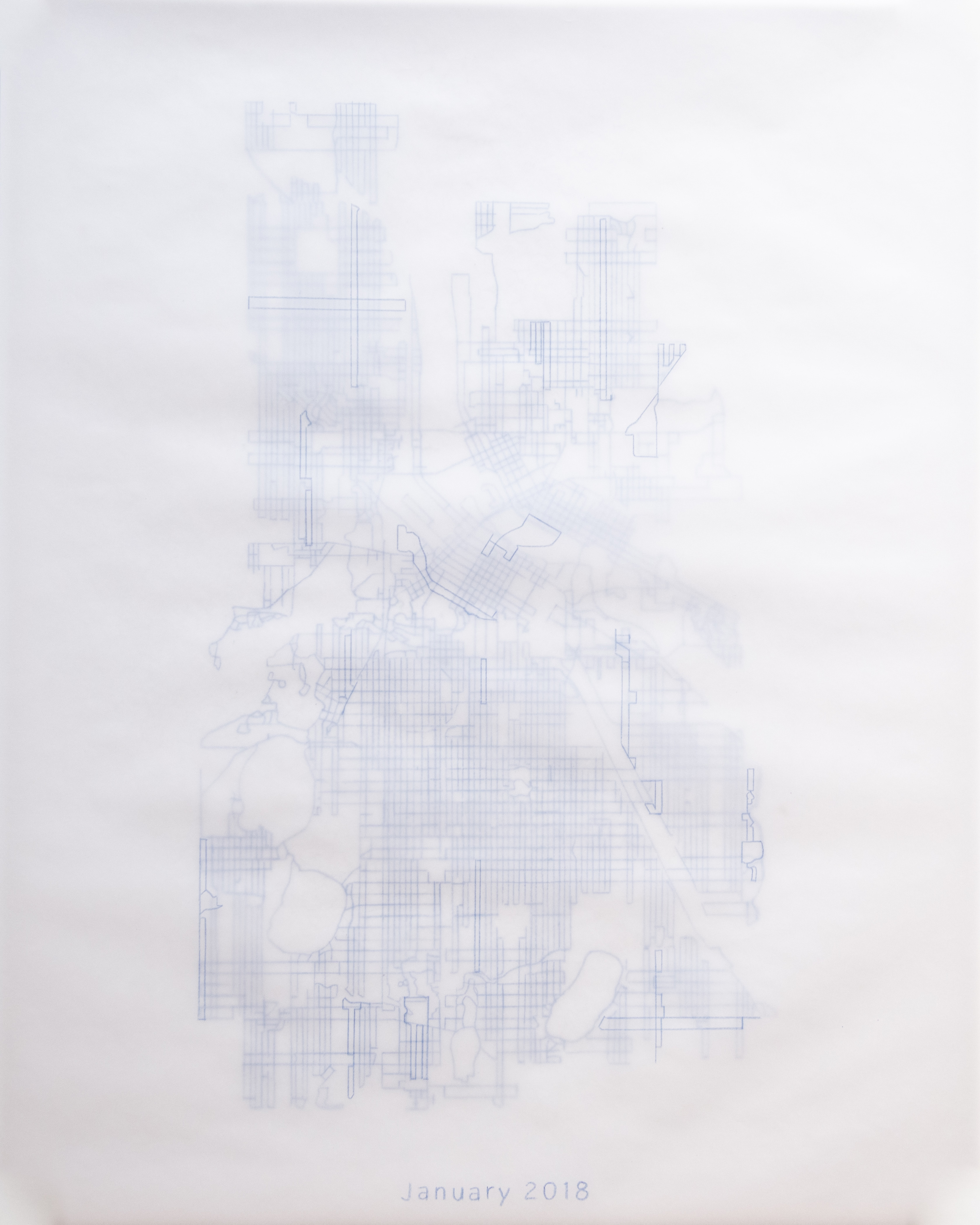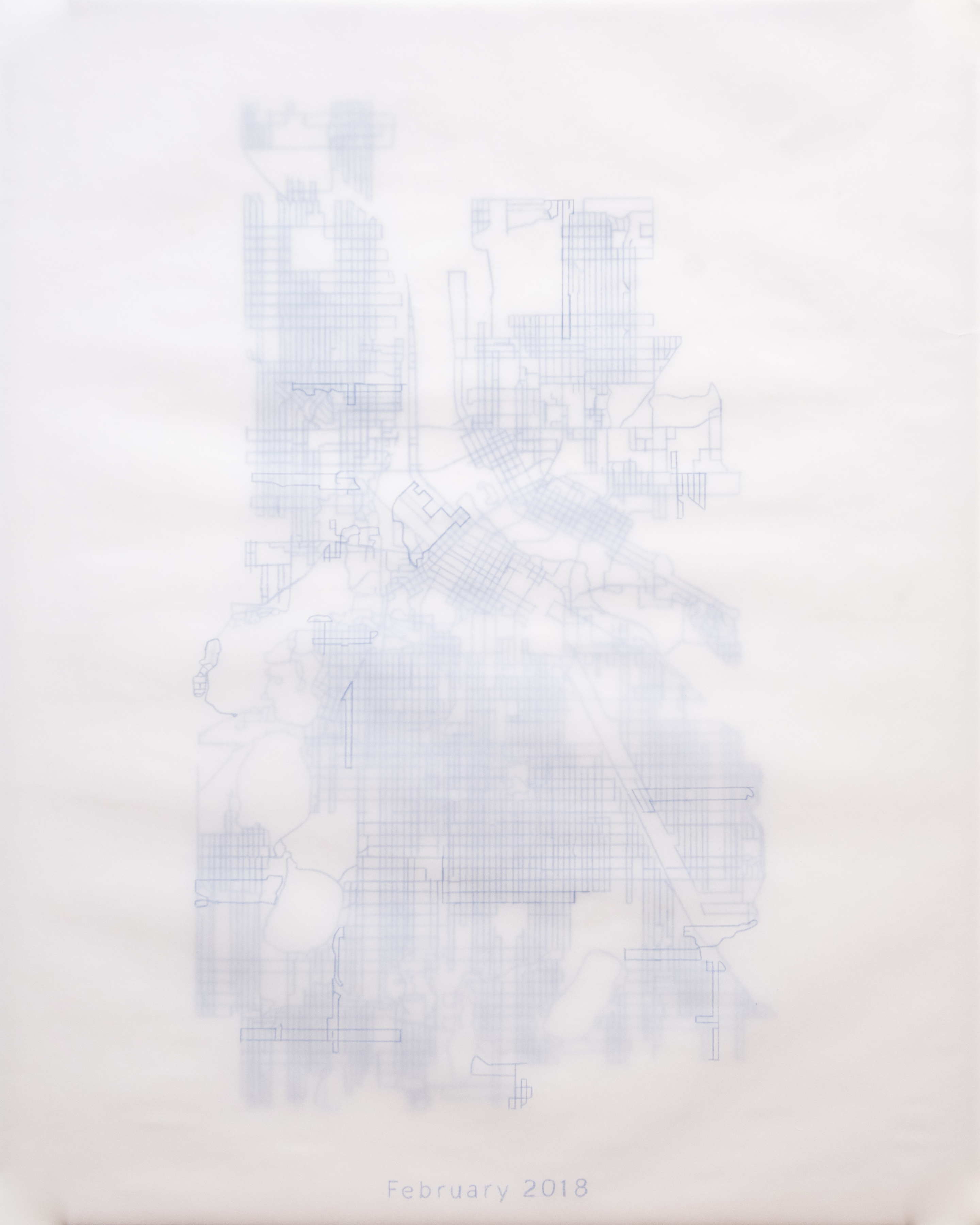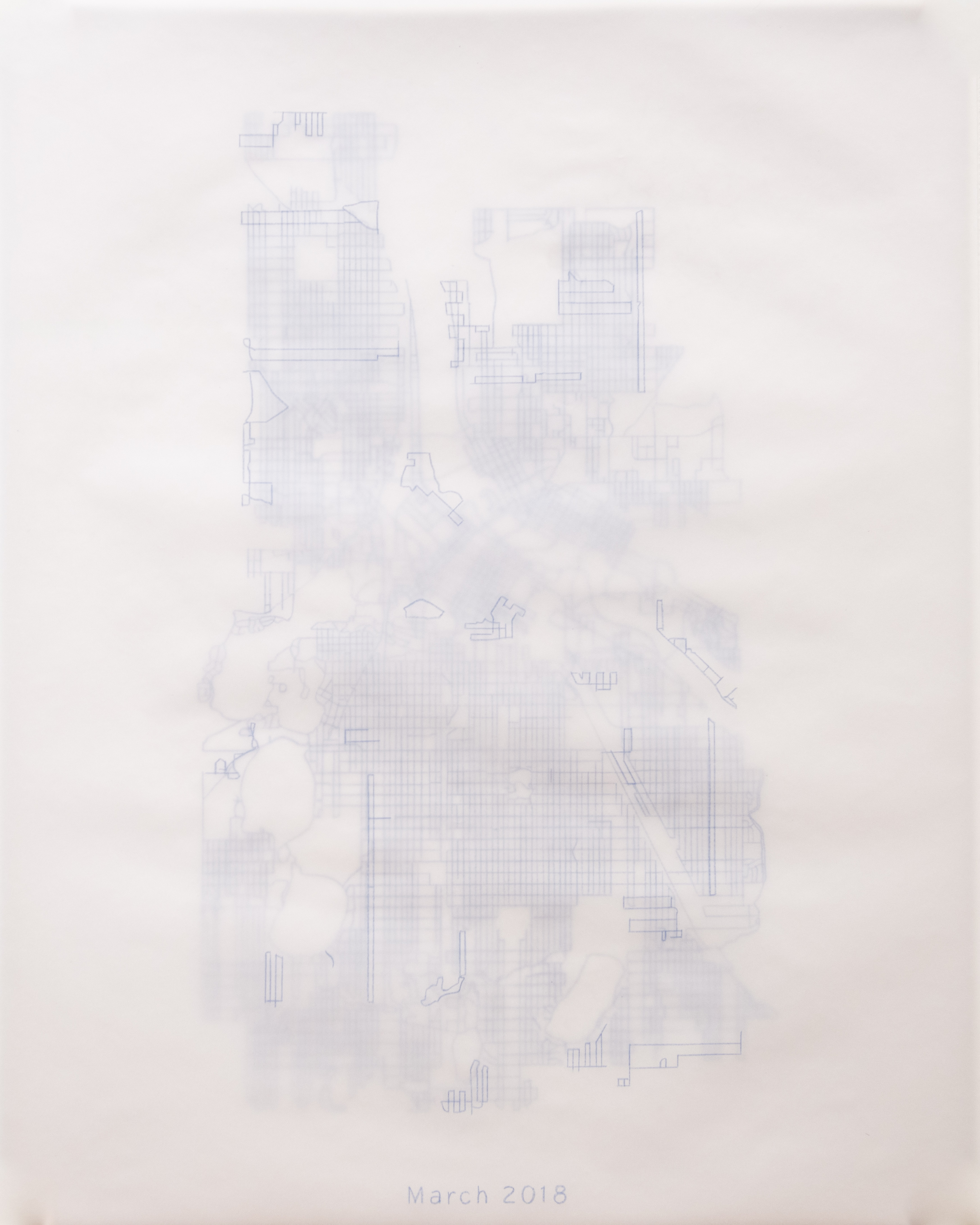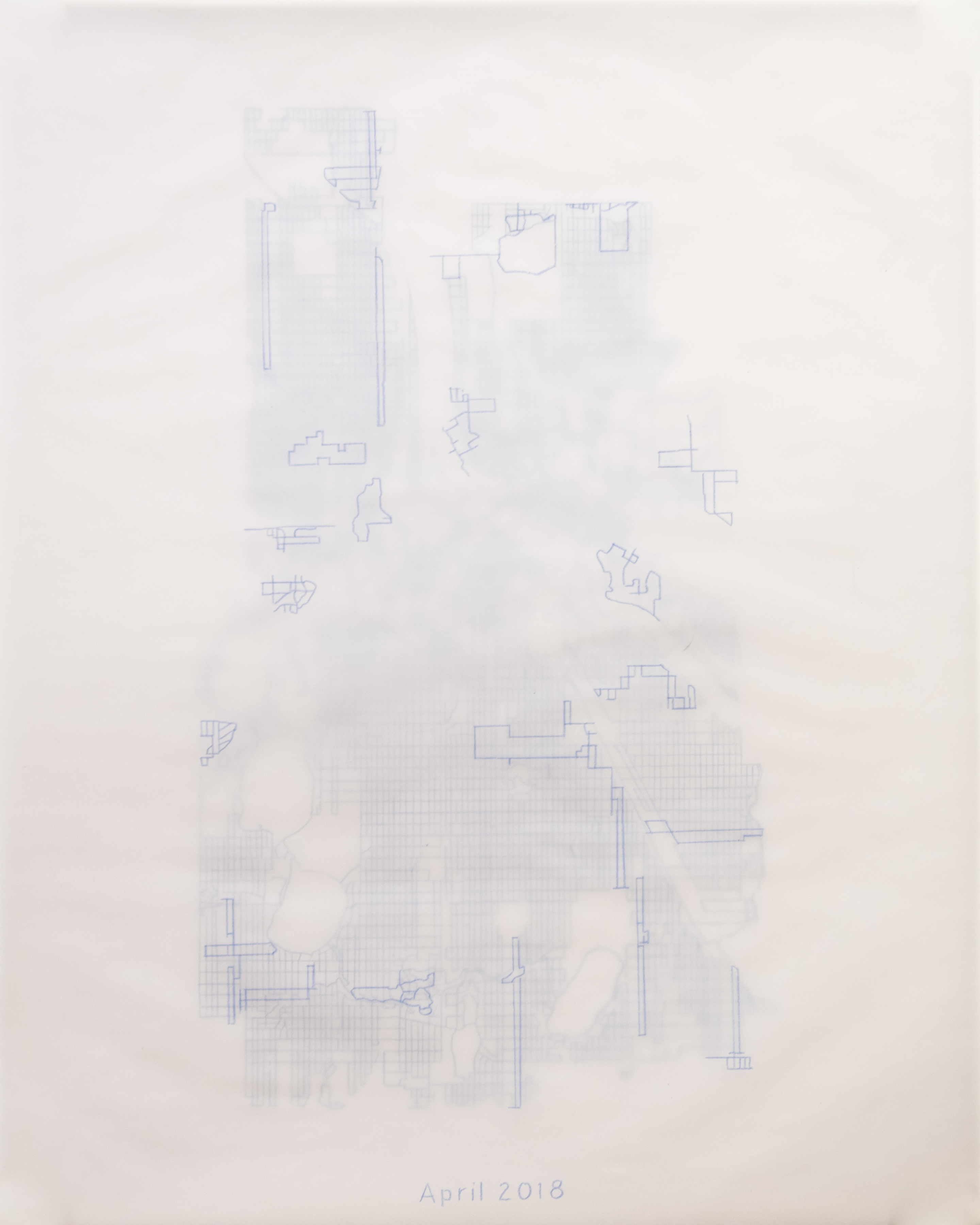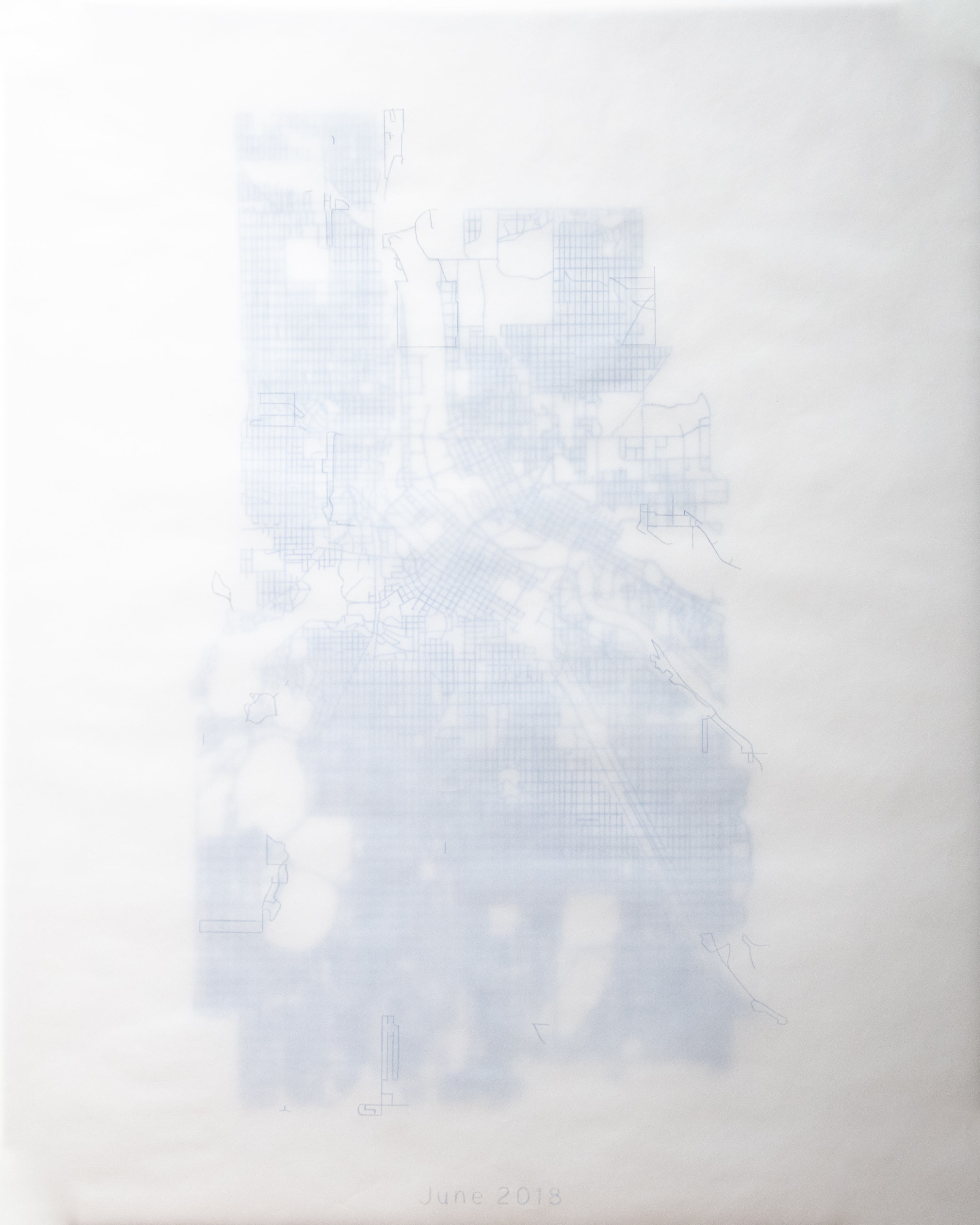 Long Trace of Minneapolis (Maps)
Colored pencil on vellum
2019
50" x 217" (installation); 24" x 19" (individual)


Between October 2016 and June 2018, I walked the entire length of every street in the city of Minneapolis. This performance, titled Long Trace of Minneapolis, has manifested in a number of forms of documentation, including a website archive. The above maps depict each month's walking progress: one vellum sheet maps the individual walks undertaken that month, and is layered over another vellum which shows the accumulated walks of previous months. Displayed in a group (below), they illustrate how each walk adds up to a map of the city.